Saltica The Mod
Saltica Pod Mod 350 mAh battery capacity, 11W power output and ready for a unique cat mode experience with 2ml cartridge running with air sensor.
Saltica meet with new pod mod device!It provides quick and easy pod mod use with 2ml cartridges working with air sensor.Especially for beginners Saltica Pod Mod offers an excellent steaming experience.With 350 mAh battery capacity, it is incredibly easy to carry with small sizes as it does not need to recharge the day long.11W power deviating Saltica With Pod Mod, you will be very satisfied with the ignition that is instantly activated in every breath.It guarantees both a good throat hit and a magnificent flavor with special wrapped coil technology. Uwell Caliburn Pod Mod is one-on compatible with backup cartridges Saltica Pod Mod does not leave you in any sense.
Features:
Uwell Caliburn Pod Cartridge Compatible
Tank Capacity: 2ml
Battery Capacity: 350mAh
Size:110mm x 21,2mm x 11,6mm
Weight: 30g
Max power: 11W
It is enough to press the keypad on the device to open/lock the device.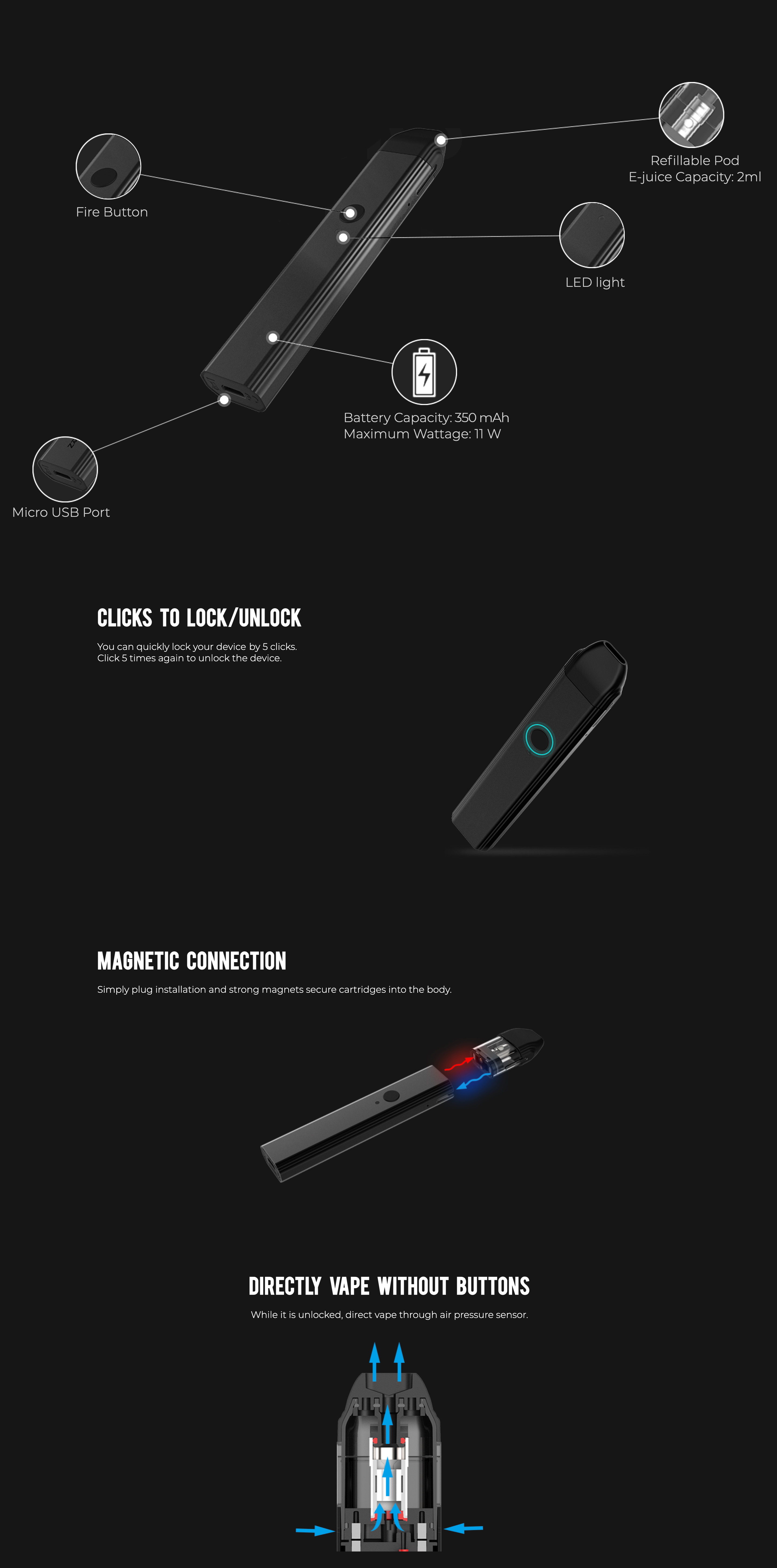 Box Content:
1 × Saltica Pod Mod is located in the kit.
1x Pod Cartridge (2ml)
1x Micro USB Cable
1x TPD Compatible User Manual
Data sheet
Battery Capacity

350mAh

Internal Battery

There is

Cartridge

There is

Tank Capacity

2 ml

Charging Cable

There is

Charging Cable Type

Mini USB

watts

11W
Product Reviews / Q&A
Reviews (21)

All reviews (21)
Excellent (21)
Good (0)
Medium (0)
Poor (0)
Terrible (0)

Latest
Oldest
High rating
Low rating
Helpful