Smok The Nfix Pro Pod Mod
SMOK Nfix Pro 25W Pod System Kit 700mah is equipped with 0,69 inch OLED display to show vaping information.SMOK Nfix Pro 25W Pod Kit works with Type-C rechargeable 700mah built-in battery and supports adjustable watt value between 5-25W.SMOK Nfix Pro has fashionable and adjustable air flow enabled by pulling.SMOK Nfix Pro cartridge has 2ml capacity and is compatible with LP1 coils.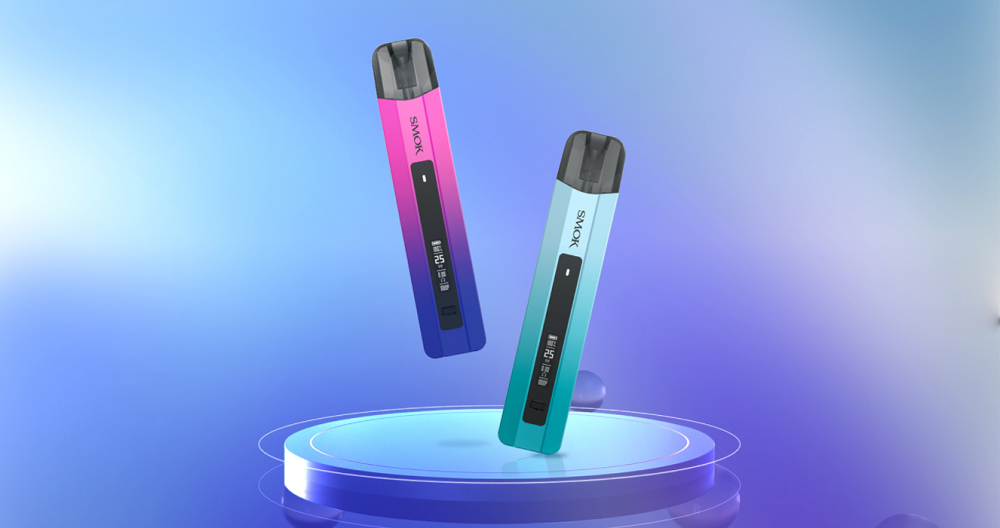 Open: SmokHe signed a success with Nfix Pro.This pod meets the first criteria such as light weight, compactness, portability and quality of grip required for an electronic cigarette.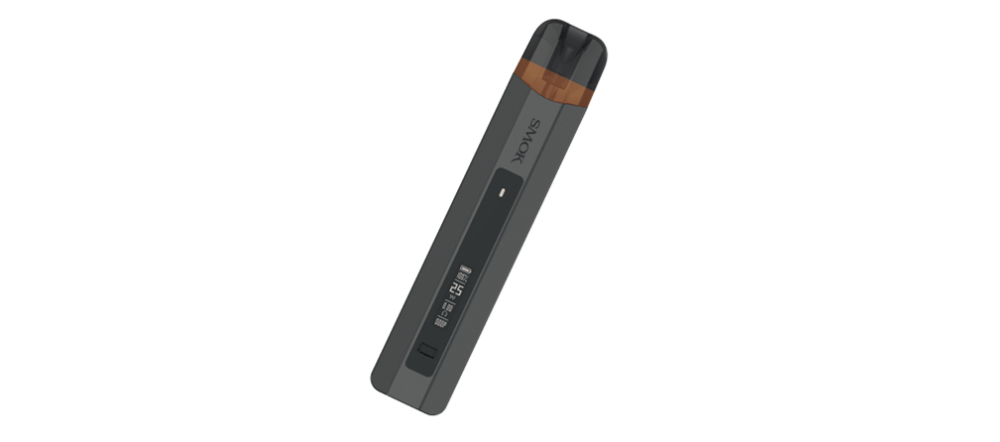 The product weighs only 35,2 g, only 110,45 x 22 x 13the size and fineness of 2 mm makes it easy to grip thanks to the body, which is a result of sandblasted oxidation technique, which gives a comfortable feeling in the hands.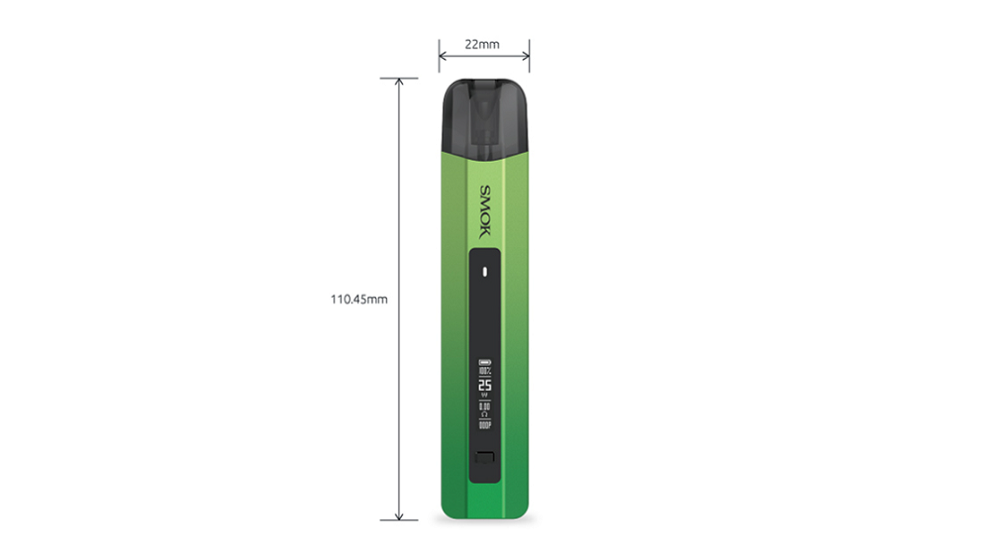 In addition, Nfix Pro is aesthetically elegant, thanks to its outstanding surfaces, klasisism is increased to a higher level.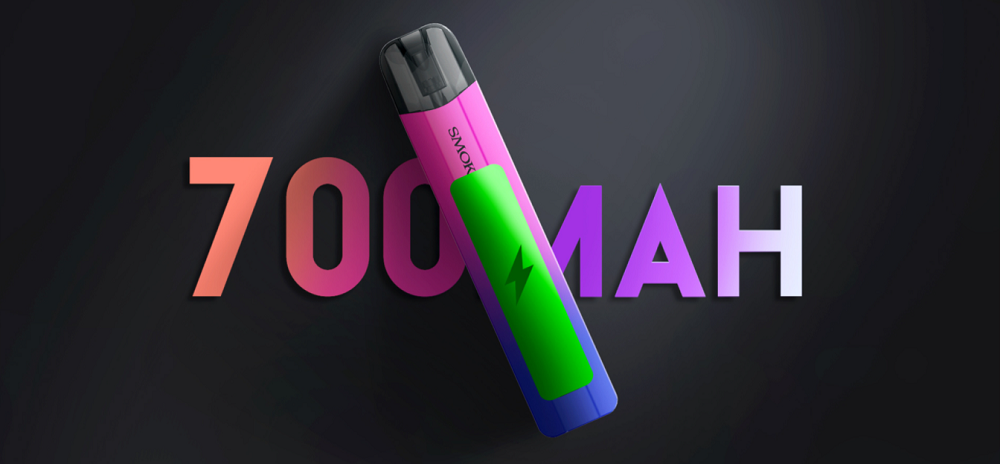 Under the appearance of small and fashionable pod, Nfix Pro contains a suitable technology for task.The expectations of beginners will be met.The built-in battery has 700 mAh capacity and provides USB Type-C cable (including) charging.It is enough to plug it into the USB port for purpose and the user will find under the device.On the other hand, you will not need to wait for a long time to have full charge. %0 from %100 it is enough to charge only 70 minutes to get to charge.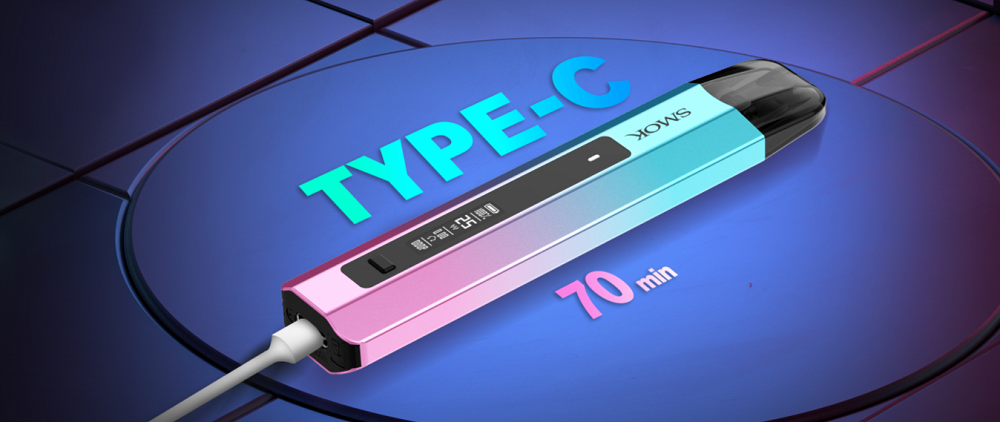 Secondly, power is variable.The minimum level is 5W, the maximum level is 25W.Simply press the activation button for 3 times back to the back.And if there is a limited power, it will be suitable for a user who does not yet see it as an experienced user.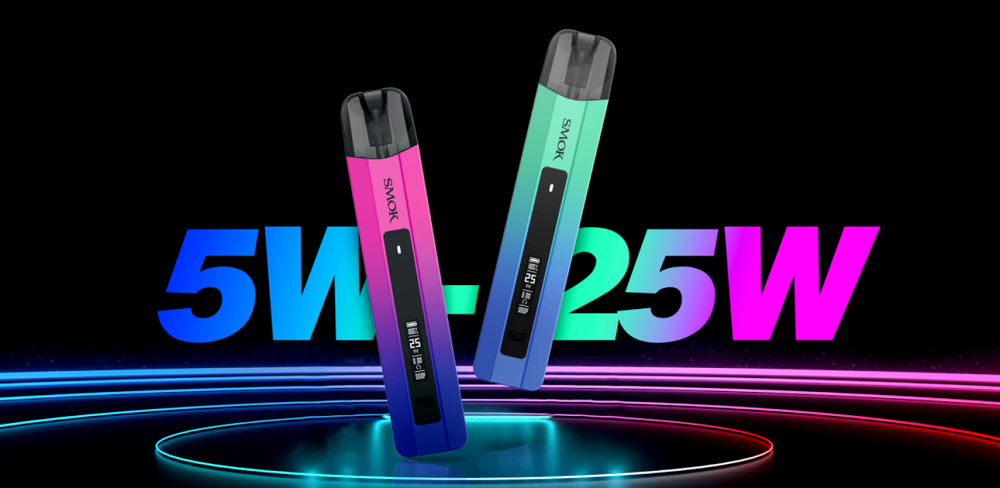 The same user will also appreciate the ease of use of Nfix Pro.When the power is set, it is to breathe to evaporate that they need to do one.No button to be printed.Also, there are 0,69" color OLED display to facilitate the use of podun.Net and easy to read and displays data such as remaining battery level, power, coil value and number of breathing.All this information provides convenience for a user.

Nfix Pro has a 2ml cartridge, which is magnetically inserted, has anti- leakage technology and can be filled on the hand.Take the device to access the filling hole and remove the side cover.The transparency of this cartridge allows you to always view the remaining liquid level.
Nfix Pro also has a adjustable airflow.This is located behind the device and is in the form of sliding switch.This switch increases or reduces the amount of airflow, and offers a personalized use.

Finally, this cartridge Smok's use LP1 coils, these are:
Precision flavor, balanced heat dissipation and plenty, LP1 Meshed 0,9 ohm (15W) coil for smooth steam
LP1 Meshed 1.2 ohm (10-15W) coil for better invasion
LP1 Meshed 0.8 ohm (12W) coil for softer flavors
LP1 DC 0.8 ohm (12-25W) coil for dense flavor and less steam
0.9 and 1.2 ohm coils are included in the box content.

With Nfix Pro SmokA product designed for a MTL lottery offers an electronic cigarette that many pod mod users will be happy to use.
Contents:
1x Nfix Pro Pod Mod (700 mAh)
1x Nfix Pro Cartridge
1x LP1 mesh 0.9 ohm MTL coil
1x LP1 mesh 1.2 ohm MTL coil
1x USB Type-C cable
1xUser manual
Data sheet
Battery Capacity

700mAh

Internal Battery

There is

Cartridge

There is

Charging Cable Type

USB Type-C

watts

25W

ohms

0.80Ω - 1.20Ω

Coil

There is
Product Reviews / Q&A
Reviews (6)

All reviews (6)
Excellent (6)
Good (0)
Medium (0)
Poor (0)
Terrible (0)

Latest
Oldest
High rating
Low rating
Helpful